Heartburn is a condition often characterised by pain and burn in the chest or stomach, gastric problems, bloating, nausea and a feeling of sourness in the throat. It is a result of gastritis and occurs when gastric acid burns the epithelial lining of the oesophagus resulting in acid reflux. Besides pregnant women, it is also common among other people.
Heartburn can lead to GERD (gastroesophageal reflux disease) a chronic medical condition, which is detrimental to overall health. There are certain foods that can cure gastric problem, soothe heartburn and ease digestion.  If you experience heartburn or other signs and symptoms associated with acid reflux, you can make a few diet changes that will help in making your body a heartburn-free zone.
Various Foods To Cure Heart Burn
Ginger
When taken in the right amounts, ginger is the best food for acid reflux. Due to its anti-inflammatory property, it is widely used to treat gastrointestinal conditions. You can peel, slice and dice the ginger root or grate it finely using a grater.
You could use this ginger for cooking or in smoothies, which will not only enhance the taste, but also prevents heartburn.
Aloe Vera
Due to its natural healing properties, Aloe Vera is usually used to treat a number of ailments including acid reflux. You can buy the succulent leaves of the plant from the health food or grocery stores. You can use the leaves in various recipes and for thickening the liquids.
According to experts, Aloe Vera has the ability to kill Helicobacter pylori (A type of bacteria that supports gastric acid). It is also a good source of vitamins like A, C, E and B1, B2 and B3. Besides, it is a very good astringent and has excellent anti-inflammatory properties, which helps in curing heartburn.
Fruits
Fruits like banana and apples are not only a great snack, but also an effective remedy for curing acid reflux as well. The natural antacids present in bananas can help you to get immediate relief from the problem. Besides, it cures constipation and helps in cleansing the digestive tract. However, about one percent of the people suffering from acid reflux found that their condition deteriorated due to bananas. Therefore, it is important to remember that the remedy that works for one person may not be effective for another.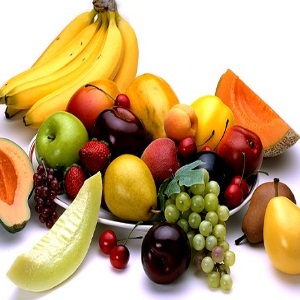 Apples have phenolic phytochemicals such as epicatechin, quercertin, procyanin and carbohydrates that help in soothing heartburn particularly in the upper abdominal region.  Melon is another effective remedy to treat heartburn. However, like bananas, a very small percentage of people suffering from acid reflux have to avoid it. Cantaloupe, watermelon and honeydew are some of the other fruits that help in curing heartburn.
Oatmeal
This is the best breakfast choice recommended by the experts. It also makes a great snack that you can enjoy any time of the day. It is quite filling and does not cause heartburn.
Even the instant variety of oatmeal that includes raisins is also fine, as the oatmeal has the property to absorb the acidic nature of the raisins.
Seafood
Seafood, especially fish contains large amounts of taurine, which is quite helpful in reducing gastric acid. You can take seafood in various forms like sautéed, grilled or baked, but avoid fried seafood items.
Shellfish, lobster, and shrimps are the other type of seafood's that help in curing heartburn. Always, choose farm-raised variety than wild fish.
Food To Cure Heartburn, 5.0 out of 5 based on 1 rating





Read the original: Food To Cure HeartBurn – Find Home Remedy